The multi-vendor eCommerce marketplace landscape in the Middle East is undergoing a tremendous change. The total number of online sales in the region is expected to touch $49bn in 2021, with mobile phones becoming the most preferred source to shop online.
In the past few years, the Middle East has come in the limelight due to multiple positive developments such as younger working demographic, advanced infrastructure and high connectivity rates. Therefore, the aforementioned statistics are not surprising at all.
And, guess what? Cash on Delivery dominates the payment method for online purchases in the region. Countries like Saudi Arabia are set to become the topmost online retailer by 2020 in the B2C eCommerce market by surpassing the current trendsetter – UAE.
You may also like to read: Reasons Why You Should Have a Multi-Vendor App for Your Ecommerce Marketplace Like Amazon
Therefore, when we think of the multi-seller eCommerce platforms in the Middle East, there are many. And all of them belong to diverse industries which invariably shows that there is potential waiting to be tapped fully.
Adding to that, here are seven upcoming industries for multi-vendor eCommerce marketplace in the Middle East that are already receiving a fabulous response by consumers:
1) Laundry
This particular industry is thriving in the Middle East all thanks to the increasing urban population in the region. According to the UN Development Programme, 60% of the population is below the age of 30 and with textile and tourism booming in the Middle East, there is really no dearth of disposable income.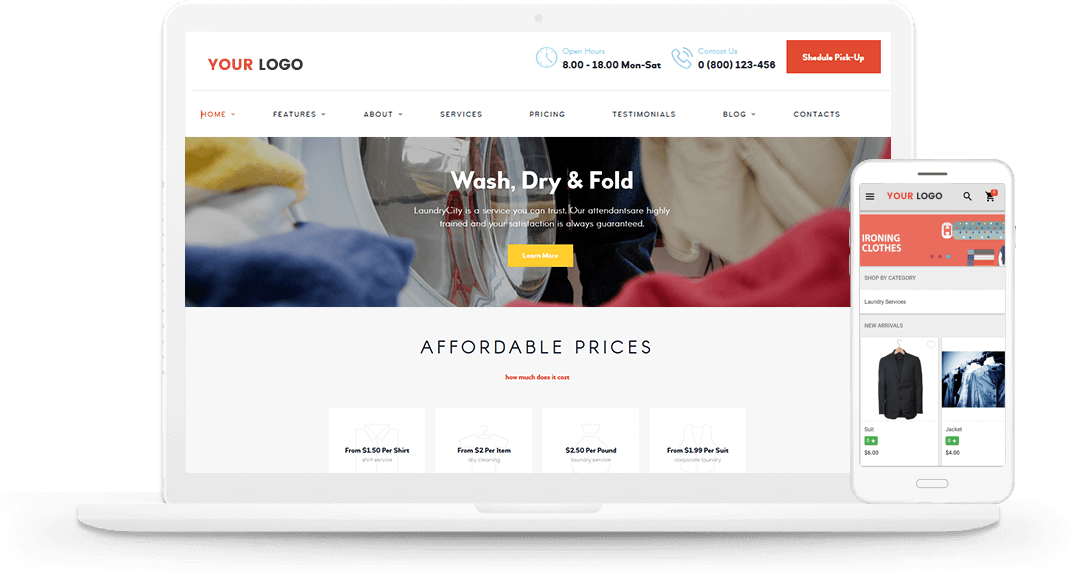 That's why you have so many online and mobile laundry eCommerce shops like Smart Washr, Safleen, CleanLine and Ghasili that allow their customers to book their laundry through Android and iOS mobile apps. Simple!
2) Car rental and office leasing
The tourism industry in the Middle East is on a high. The region is not only witnessing an increasing number of people traveling to other parts of the world but also more and more people are traveling countries like Saudi Arabia, UAE, Egypt and Iran.
This upward trend has also led to a boost to car rental services in the region, which is expected to grow at a CAGR of more than 9% by 2025. Similarly, with so many startups seeing the light of the day, office rentals have become equally popular.
Dubai's RentSher Middle East is the region's first online platform for services and product renting, specifically targeting office leasing.
3) Restaurants
Any business related to food is a hard one to crack. Apparently Middle East has found the perfect way to do so.
According to a 2017 KPMG report on the Food & Beverage industry in the Middle East, 87% of food operators are listed on delivery apps with 60% of UAE customers using an app to order food compared to just 18% of US consumers. Such acceptance in F&B marketplace isn't just restricted to home food deliveries, restaurants are also tasting the eCommerce flavor.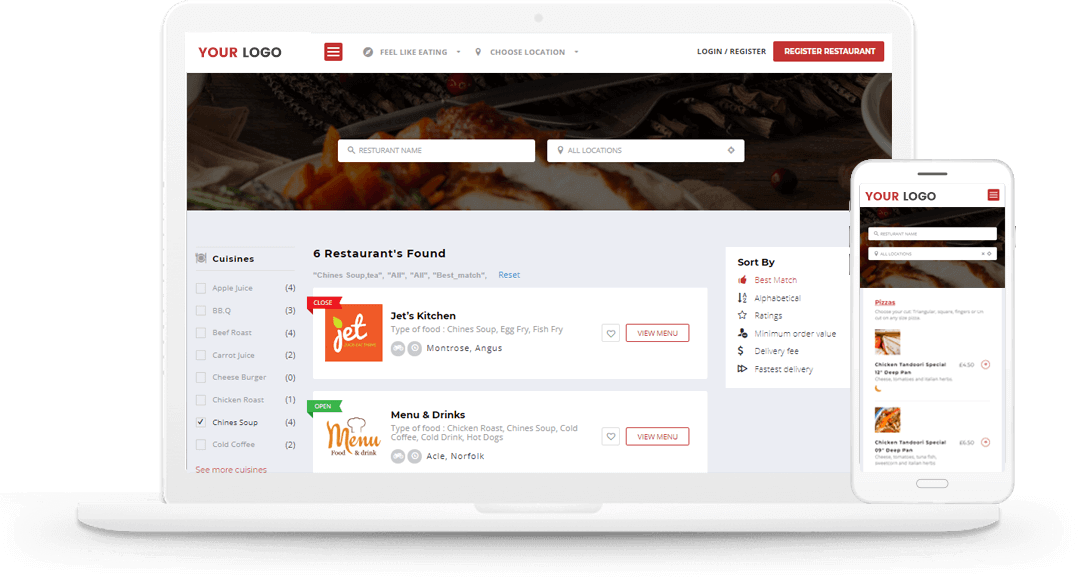 Saudi Arabia's first online restaurant reservation portal 'YoTable.com' has changed the way the way people choose to eat in the region, including splitting the restaurant options according to the national cuisines for faster decisions. The online marketplace will soon expand to other cities in the Middle East.
4) Bookstores and eLearning
A recent survey by the Arab Reading Index states people in the UAE spend 50+ hours reading while an average reader in the rest of the region spends an average of 16 hours! The number of hours vary considerably. However, it doesn't mean there is no requirement of online book shopping.
Jarir Bookstore, a thriving eCommerce business based out of Riyadh, was initially a physical retail shop selling office supplies, books and educational aids. But by looking at the increasing demand of the millennials, it expanded its services online by adjusting to the disrupting technologies and changing consumer buying patterns.
5) Health and beauty
A 2017 PwC report states health and beauty is one of the major categories when it comes to offering multi-vendor marketplace solutions in the Middle East, constituting 48% of the pie among other categories like electronics, clothing and footwear, and furniture.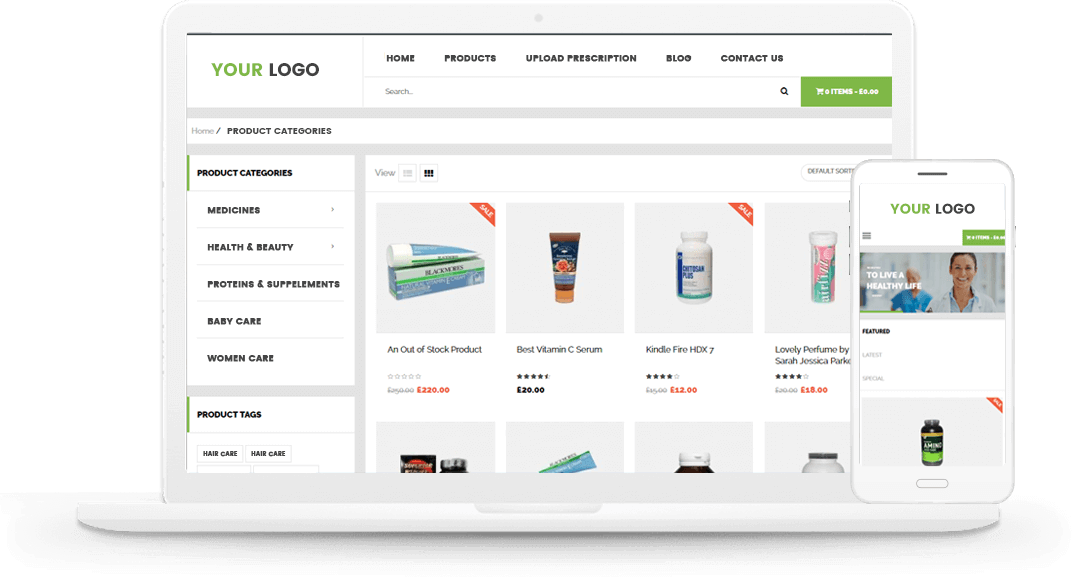 Saudi Arabia's beauty eCommerce marketplace Golden Scent is already breaking records. It tripled its customer base in 2018 after launching its mobile app. Moreover, it raised its portfolio by 25% after branching out to the mobile medium.
6) Travel and booking
The focus on online travel and booking in the Middle East heightened only a few years ago. The reason for the positive development is the younger, tech-savvy generation that is hooked on to their smartphones and prefer using the device to make any bookings or shop!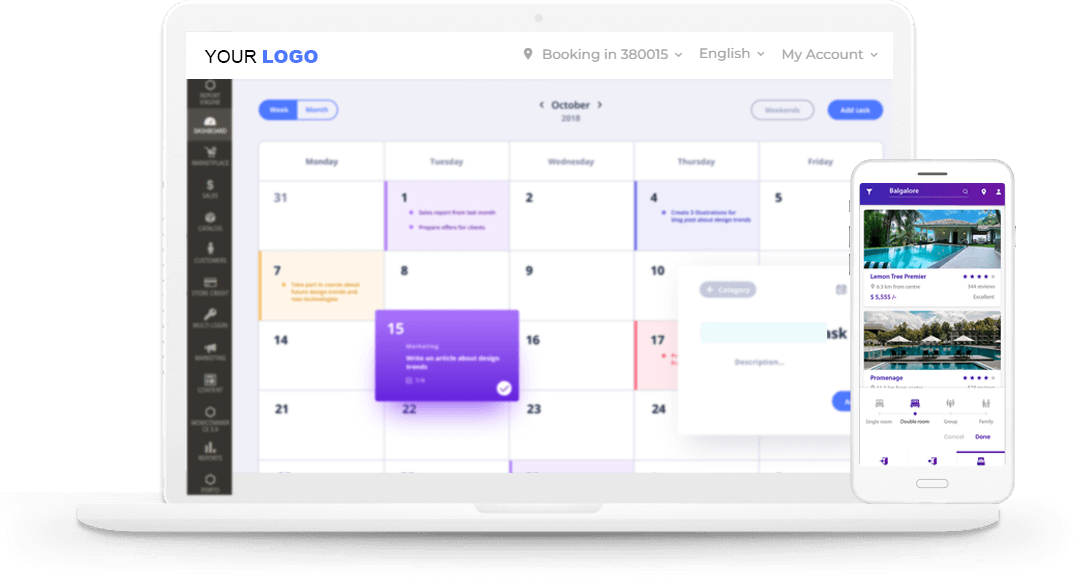 More than 50% of the UAE population relies on the internet to purchase travel-related products or to plan their holiday, with Saudi Arabia (35%) coming in second on this list. Almosafer, a Saudi online tourism platform, predicts an increase in resort-based destinations, growth around religious tourism and continued momentum throughout 2019.
7) Baby care
Tapping the potential of niche markets opens up avenues for success – no matter which country or region you belong to. And one such niche market is baby care. Do you know the aforementioned market in the Middle East and Africa was worth $1174.6mn in 2016 and is expected to reach $1605.4mn by 2025?
The reasons why the market has grown exponentially in these regions is because of increased child hygiene awareness and rise in the rate of borth in the evolving countries. Mumzworld is doing an excellent job, selling clothes, toys and food for both babies and moms online in the whole of Middle East, with an inclination towards the markets in countries Saudi Arabia and UAE.
Endnotes
If you want to be a big player in the Middle Easter eCommerce spectrum, you have to adapt to the ever-changing market trends. Pay attention to what your consumers want. Leverage technology to provide the best possible multi-vendor marketplace software solution. It's an exciting time for eCommerce in the region, make the most of it this year and beyond!
We would love to hear your comments relating to the post. Got some other thoughts? Drop us words through our Contact US page.