We spoke, we listened. We are ecstatic to announce a refreshed version of our Progressive Web App (PWA) builder, complete with updated functionalities and features.
In this day and age, any business must have a prominent presence on mobile. After all, that is where the majority of shoppers are active. So if you strive to be a market leader, you must utilize our PWA builder to deliver a shopping experience designed for conversions.
If you want to create the perfect crossover of mobile and web to attract new customers, check out our product notes to get an idea about everything you can do with our solution. Build a PWA that is compatible with Android, iOS, Firefox, and Google Chrome.
What's New In Our PWA Builder?
1. Mobile-first UI for the PWA frontend UI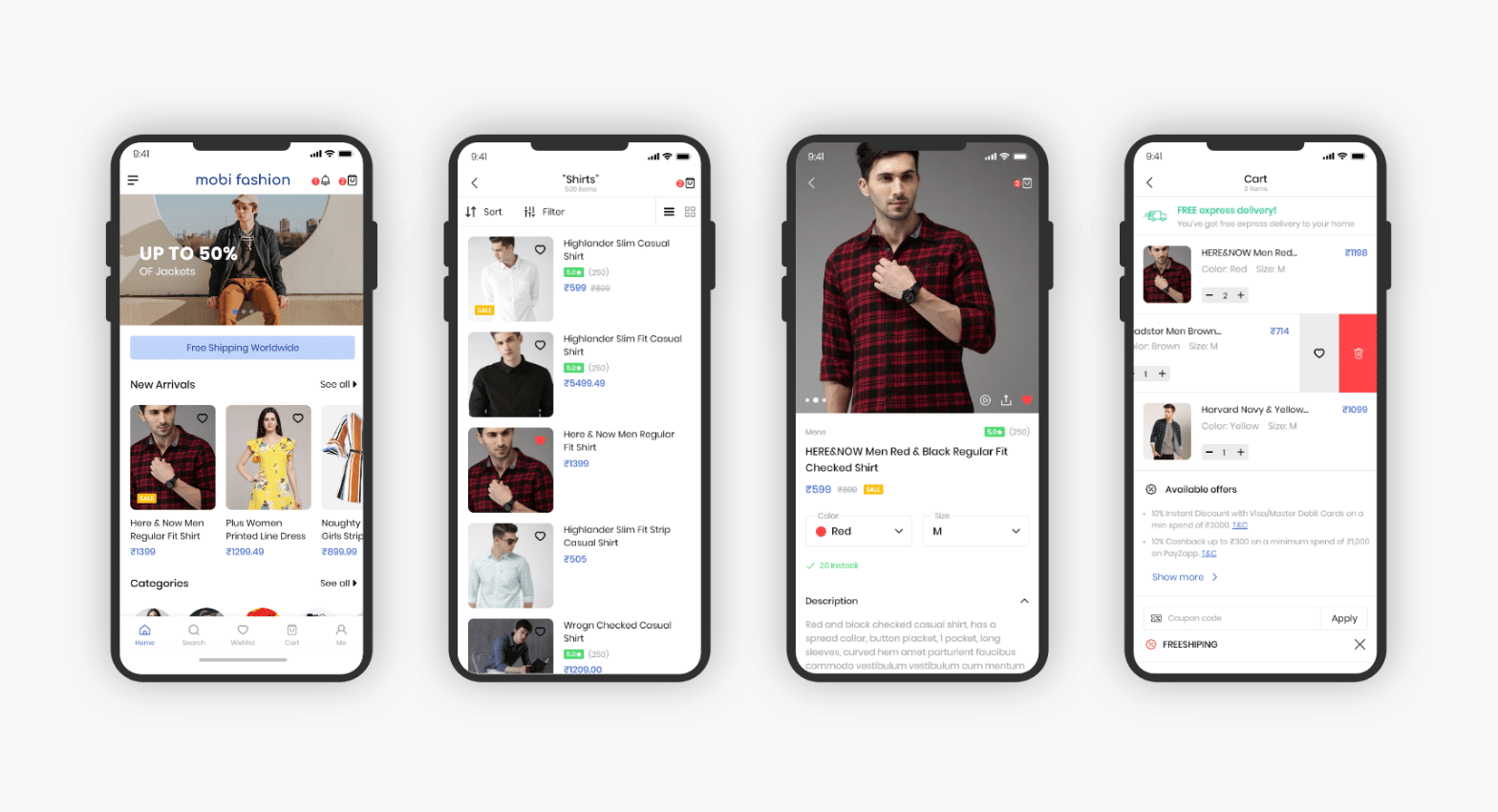 The new UI has a mobile-centric design, offering the native app-like experience. Better UX means higher conversion rates.
The APIs can be cached based on the Magento Standard setting and caching layer such as Varnish.
Enable Smart Caching to allow end-users to browse through the storefront on the Magento mobile app — even without the internet.
2. New tech introductions for super user experience and performance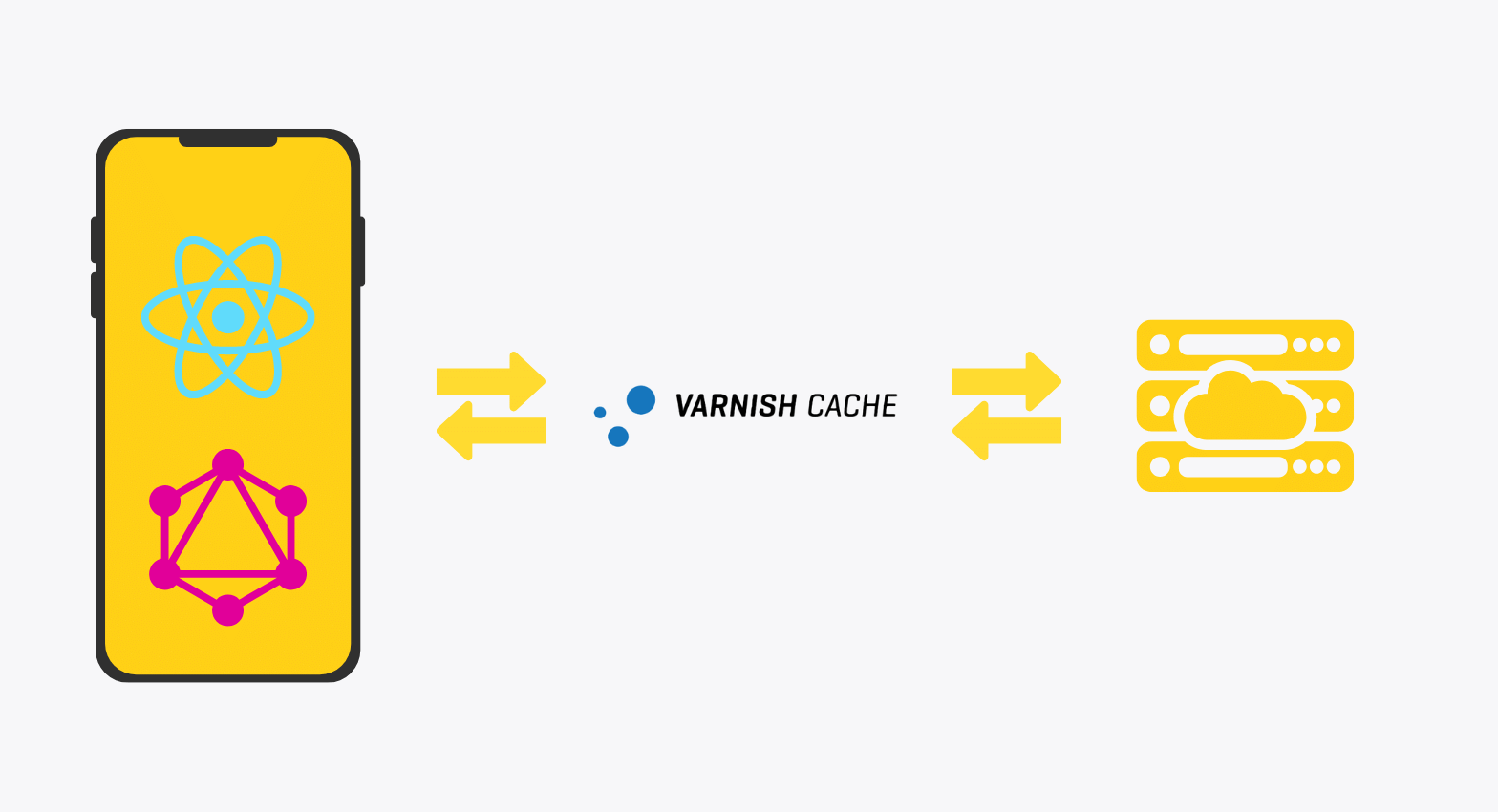 The Magento mobile app solution has been re-coded using React and GraphQL APIs.
The APIs can be cached based on the Magento Standard setting and caching layer such as Varnish.
Enable Smart Caching to allow end-users to browse through the storefront on the Magento mobile app — even without the internet.
3. An easy-to-use, standalone Page Builder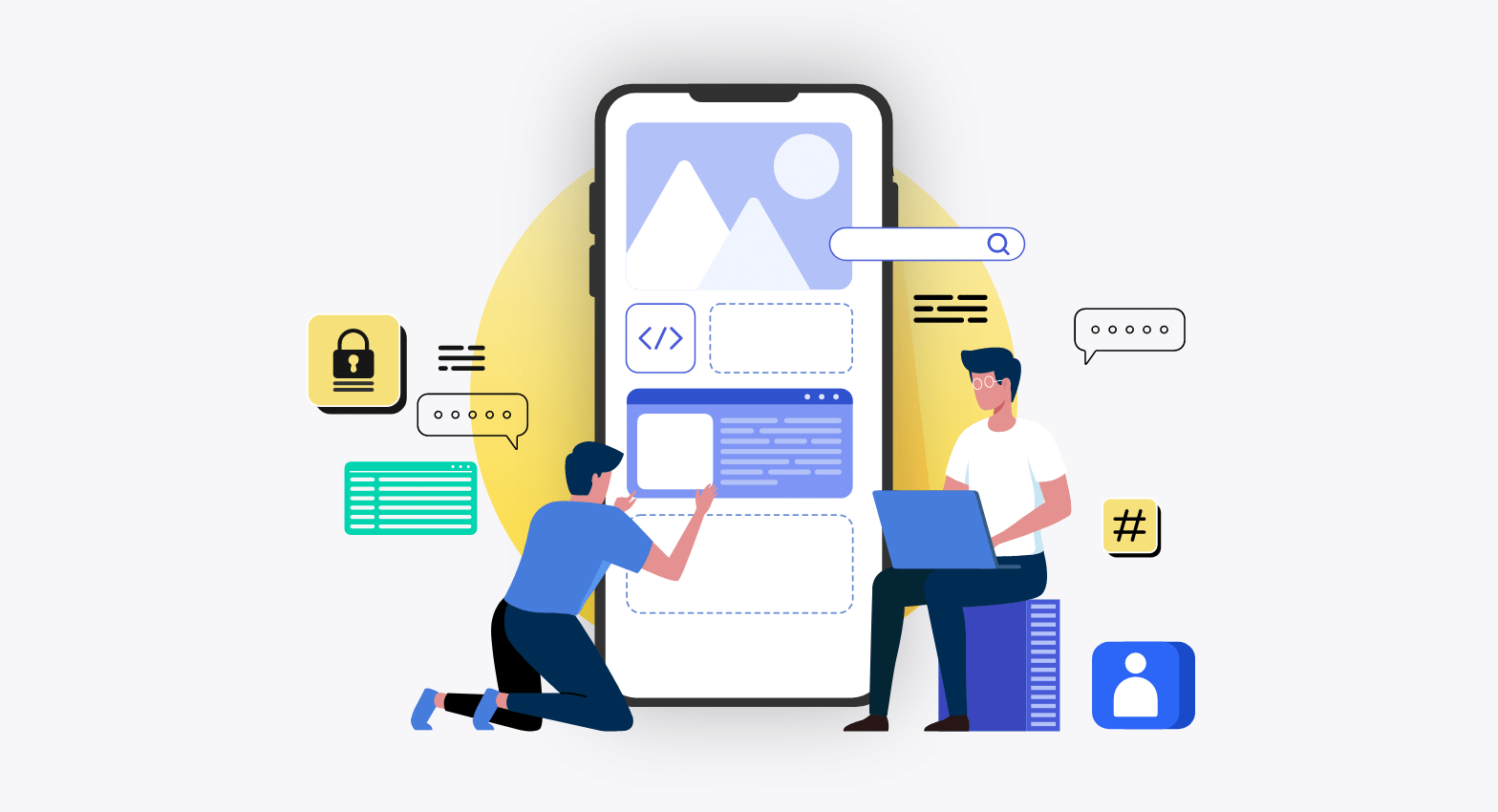 Design different pages such as the homepage, category pages, and marketing promotional landing pages.
No coding experience required.
4. Dynamic (and virtual) product listing feature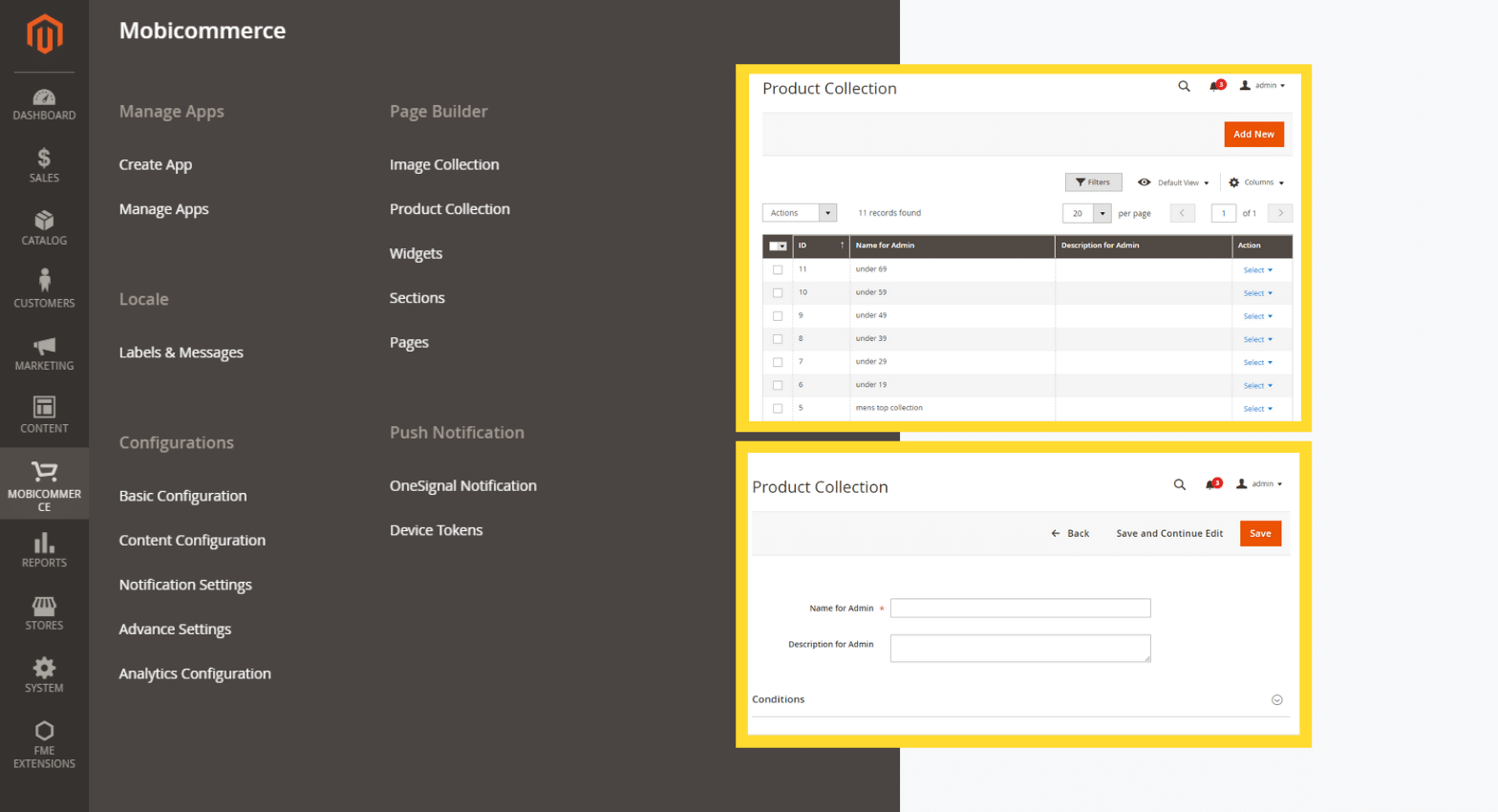 Use our Dynamic Product Listing option to create various virtual product collections and recommend them on any page.
Do not stay dependent on the standard product collection due to MobiCommerce's new virtual collection mechanism.
Boost seasonal cheer with varied product collections. Christmas, BFCM, Thanksgiving — whatever the season, add products based on a specific theme, vendor, or pricing.
5. Advanced widgets to unlock the pages' potential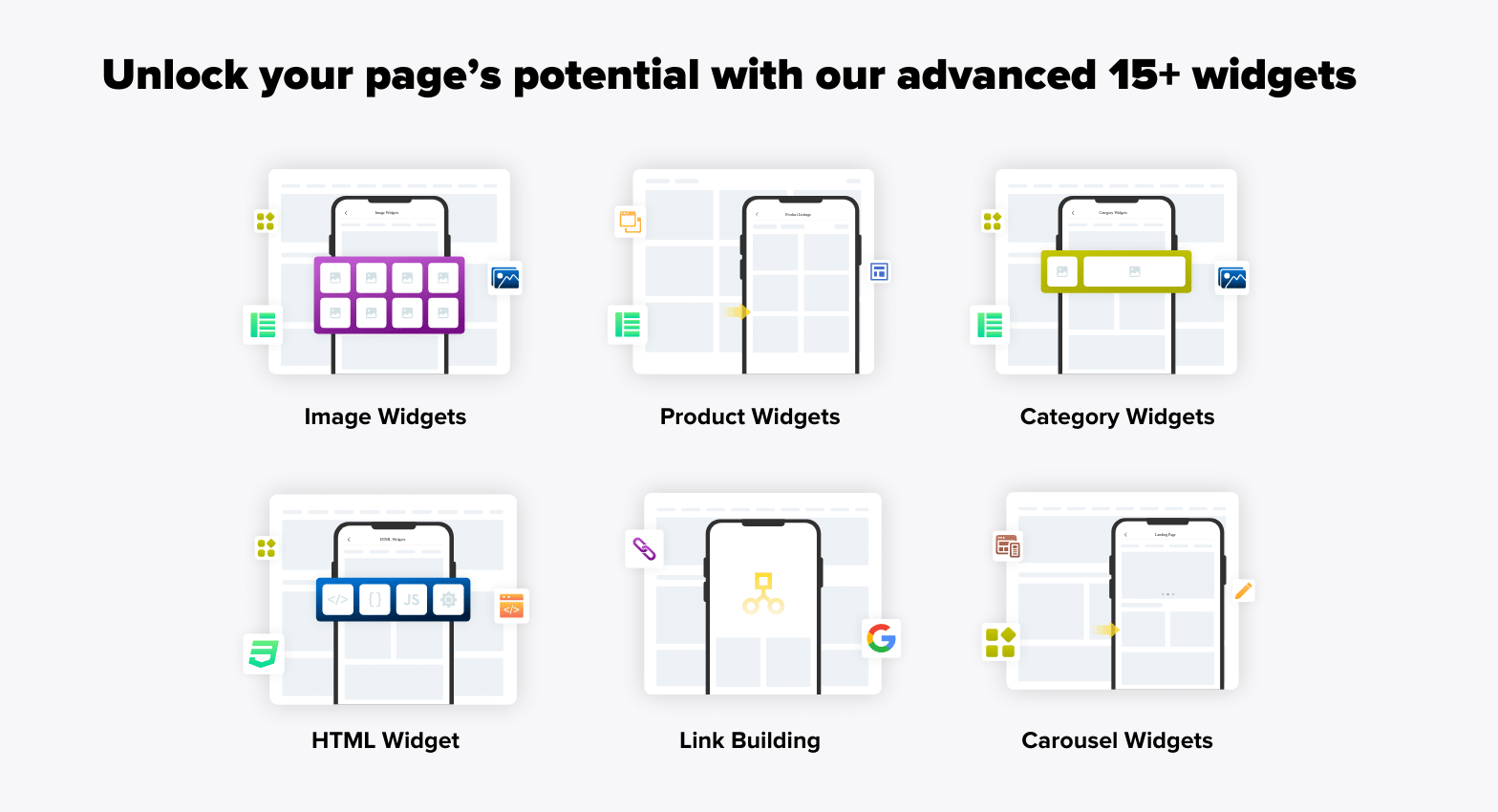 Run and display custom HTML, JavaScript, and CSS in widgets.
Use the image plugin to image widgets in banners, grids, mosaics to the custom pages.
Emphasize product categories by simply adding the widget to a sidebar with the category widget.
Display the products in lists and sliders based on attributes, location, categories, pricing, and more, using the product widget.
Add MobiCommerce's 15+ advanced widgets and UI plugins like a gallery for blogs, horizontal opt-in forms, social share icons, styled lists, highlight boxes, and other media.
6. An extensive, mobile-friendly media library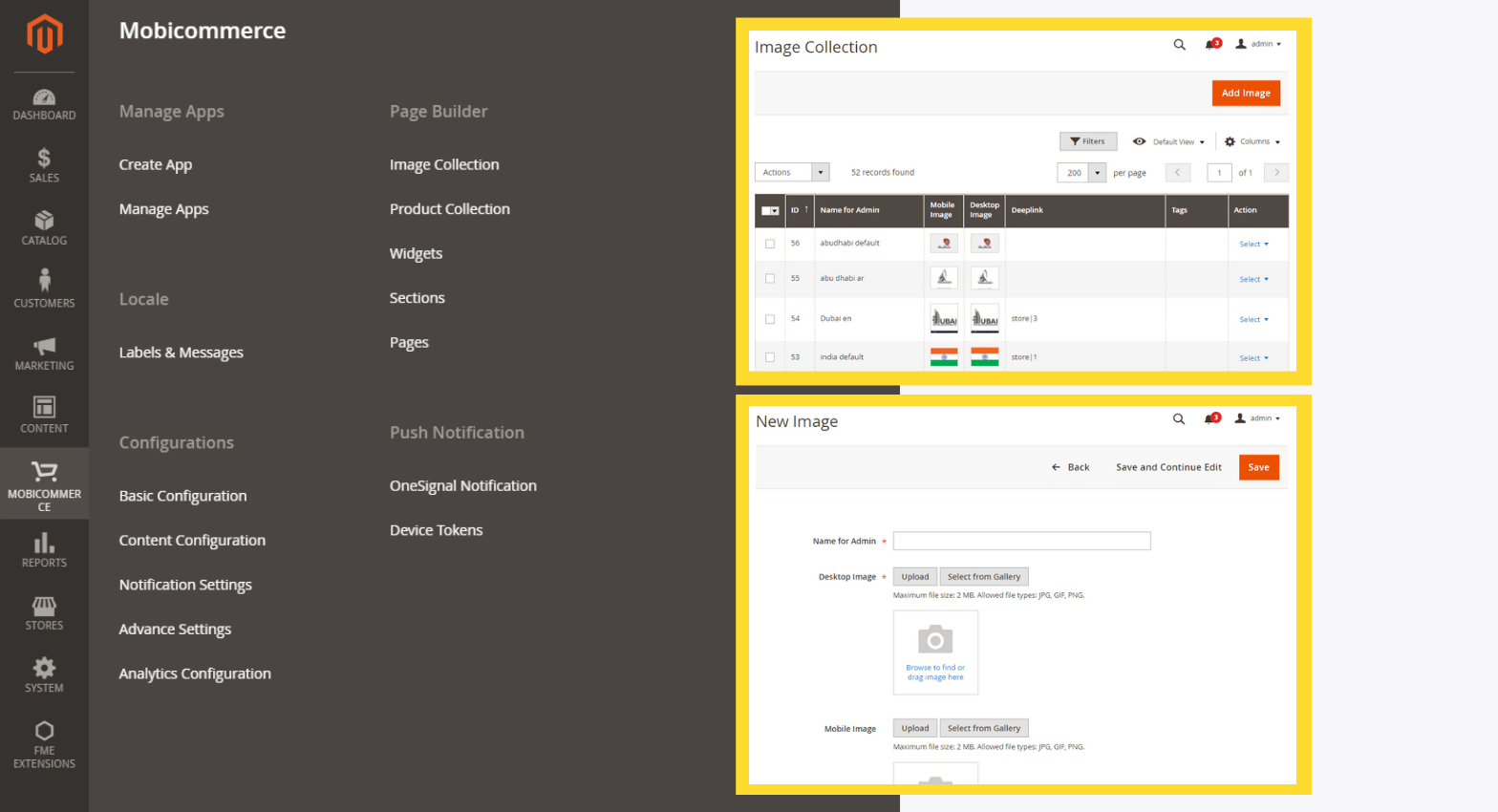 Access, upload, and personalize media from anywhere, using any device.
It is centrally controlled and helps you reflect changes on the pages in real-time. Enjoy real-time Magento synchronization.
7. Facebook Pixel and Google Analytics embeds supported as default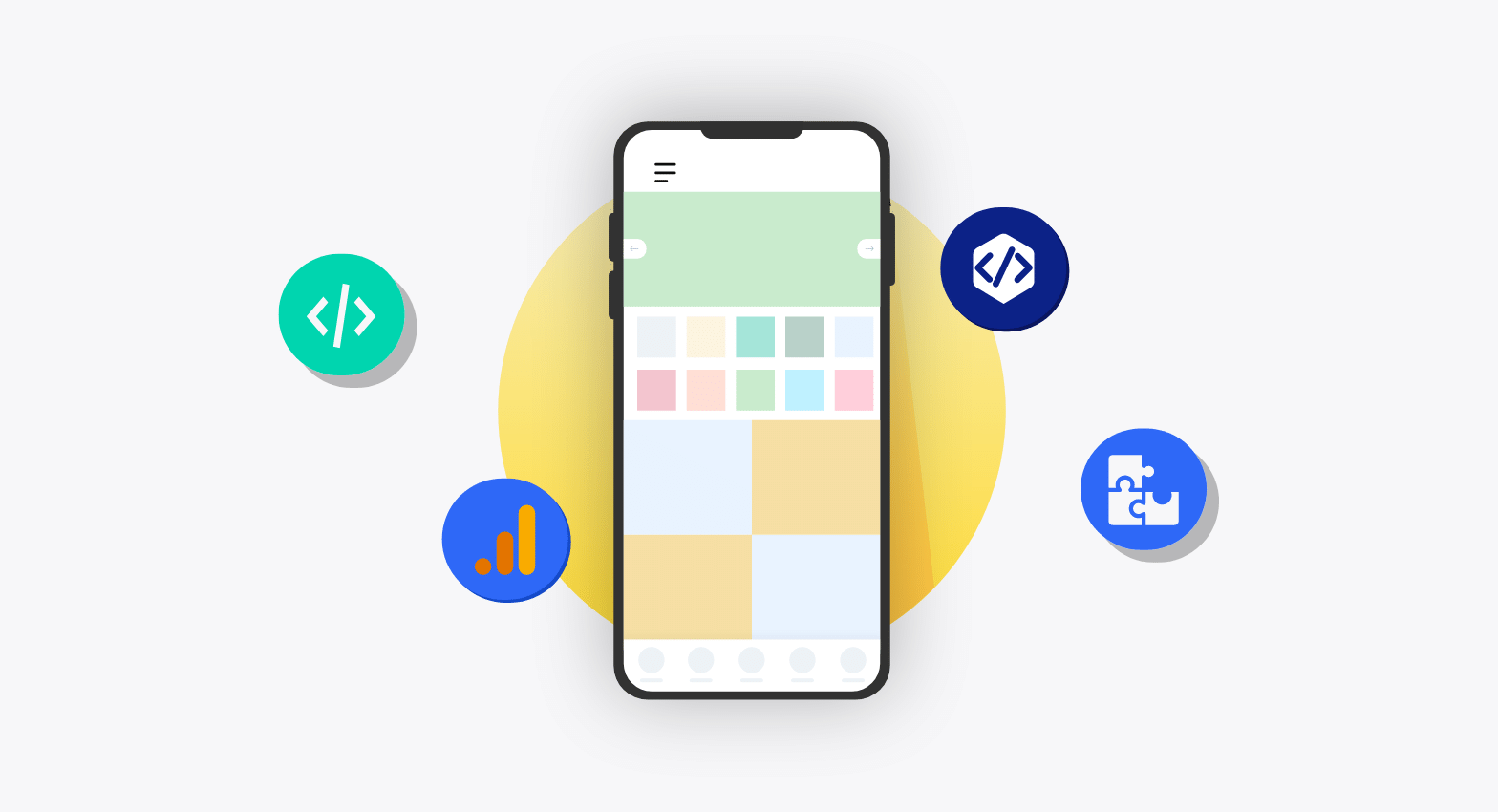 Embed Facebook Pixel to track app visitor activity and deliver personalized ads on the social media channel.
Track app visitor behavior and high-ranking product pages via Google Analytics and change your eCommerce storefront.
8. Deep linking capability for personalized product promotion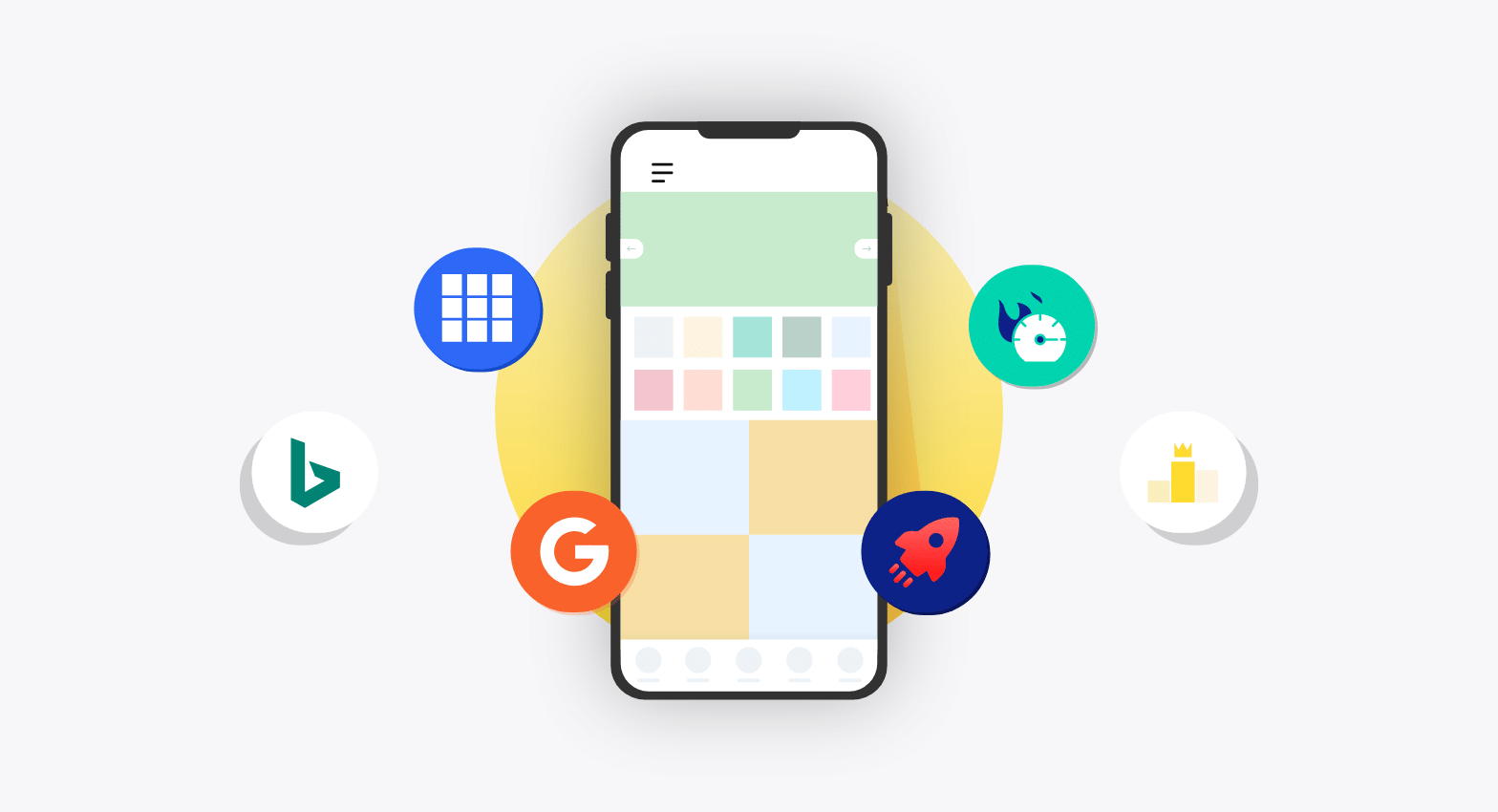 Create any number of product collections and promote them on any page.
Use the deep linking capability only to show the most relevant products or catalog on a specific page.
Optimize your Magento mobile app with the latest SEO best practices. Ranking on Google and Bing would not be a challenge anymore.
9. Higher reusability — create once, use multiple times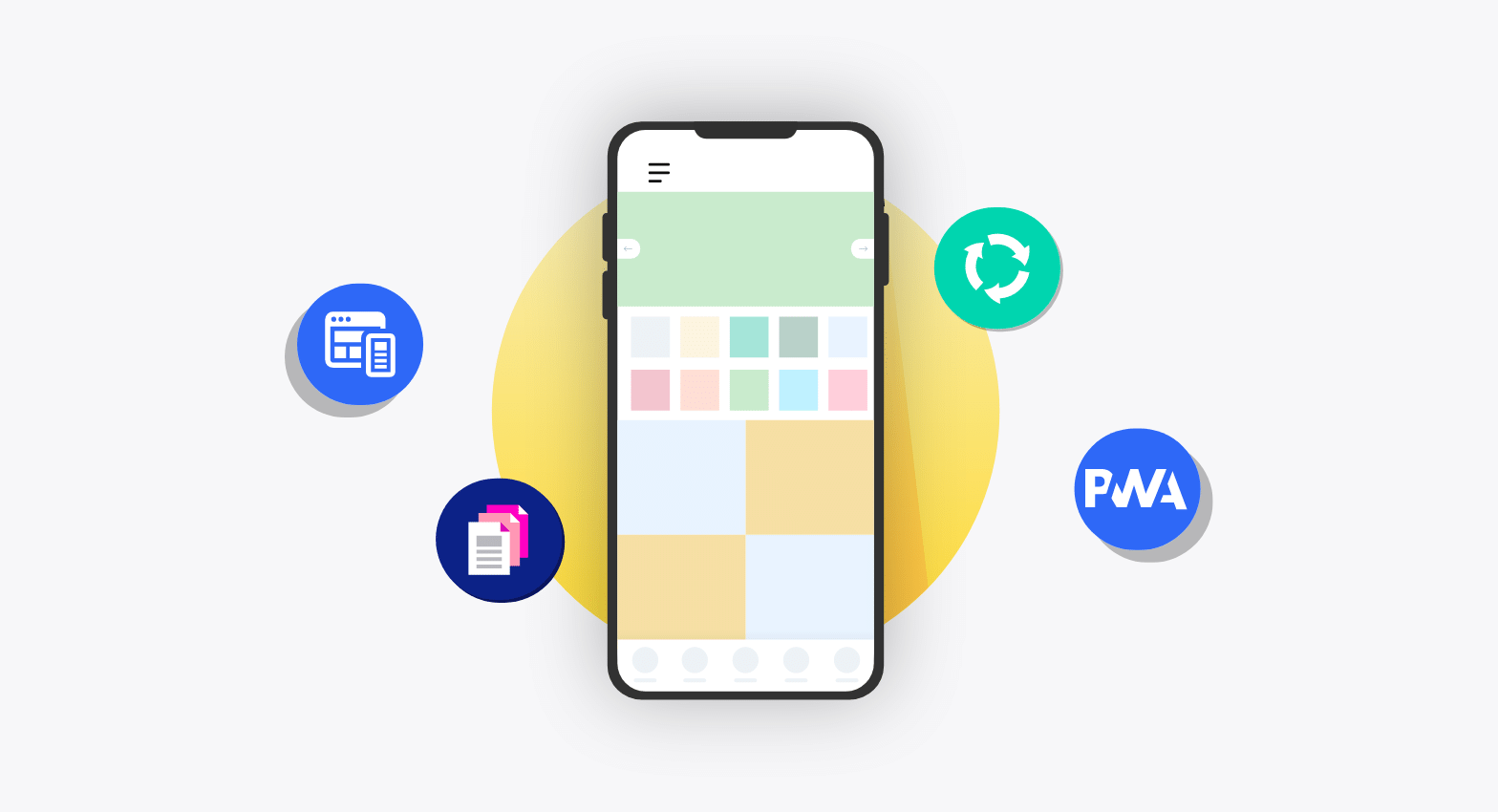 Save and reuse the designs on any of the pages in the future.
None of the pages of the storefront are tightly coupled anymore.
No need to upload images separately for desktop, mobile app, and PWA versions.
Unlike the previous cumbersome version with little flexibility, one can easily design the PWA homepage, category pages, and individual product pages.
10. Real-time synchronization across screens and devices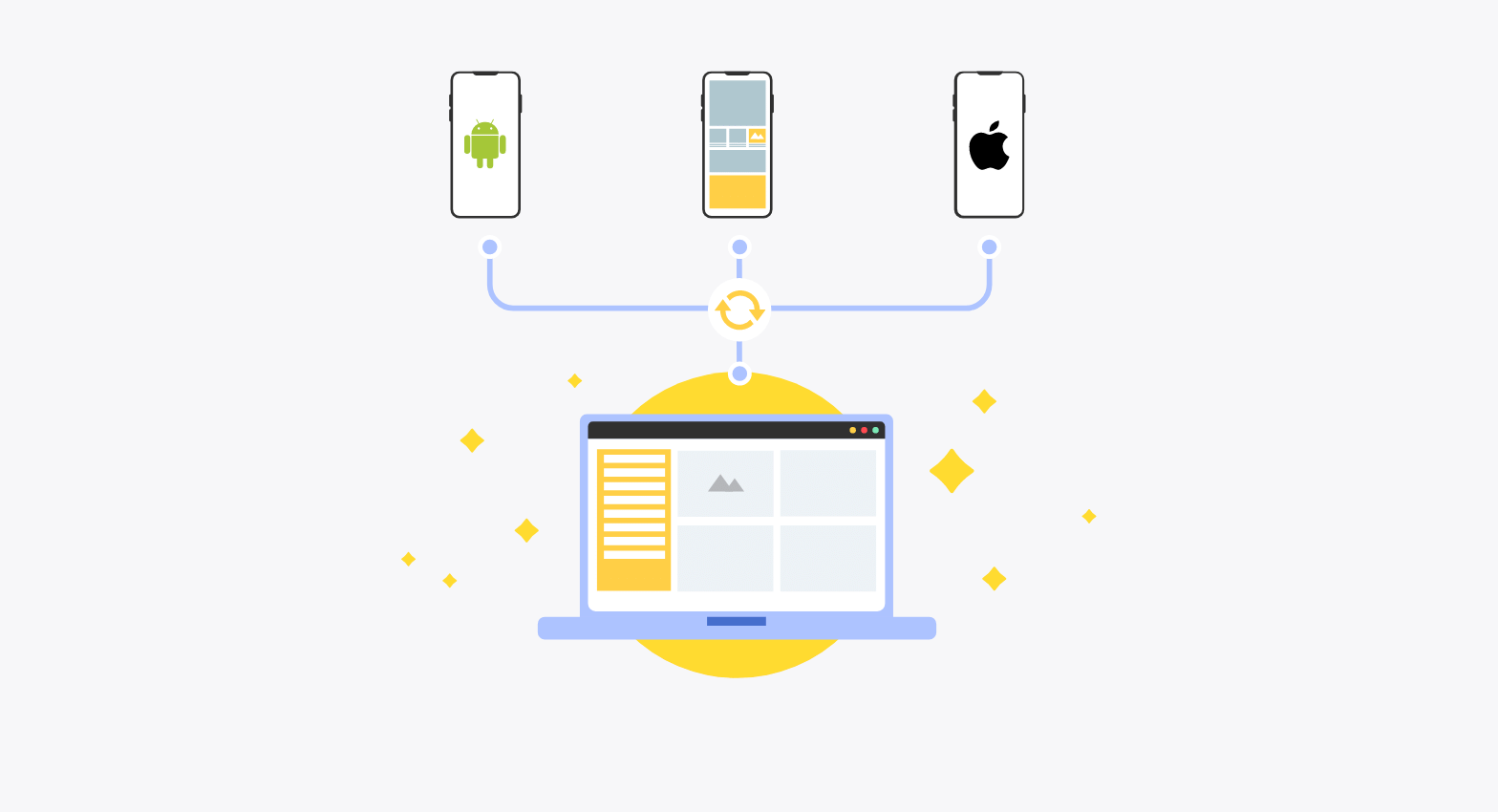 Even the marketing catalogs will show up on the PWA.
Add an extension to connect the PWA to the Magento store to reflect whichever products or categories present in the storefront.
11. Flexible configurations and settings for the admin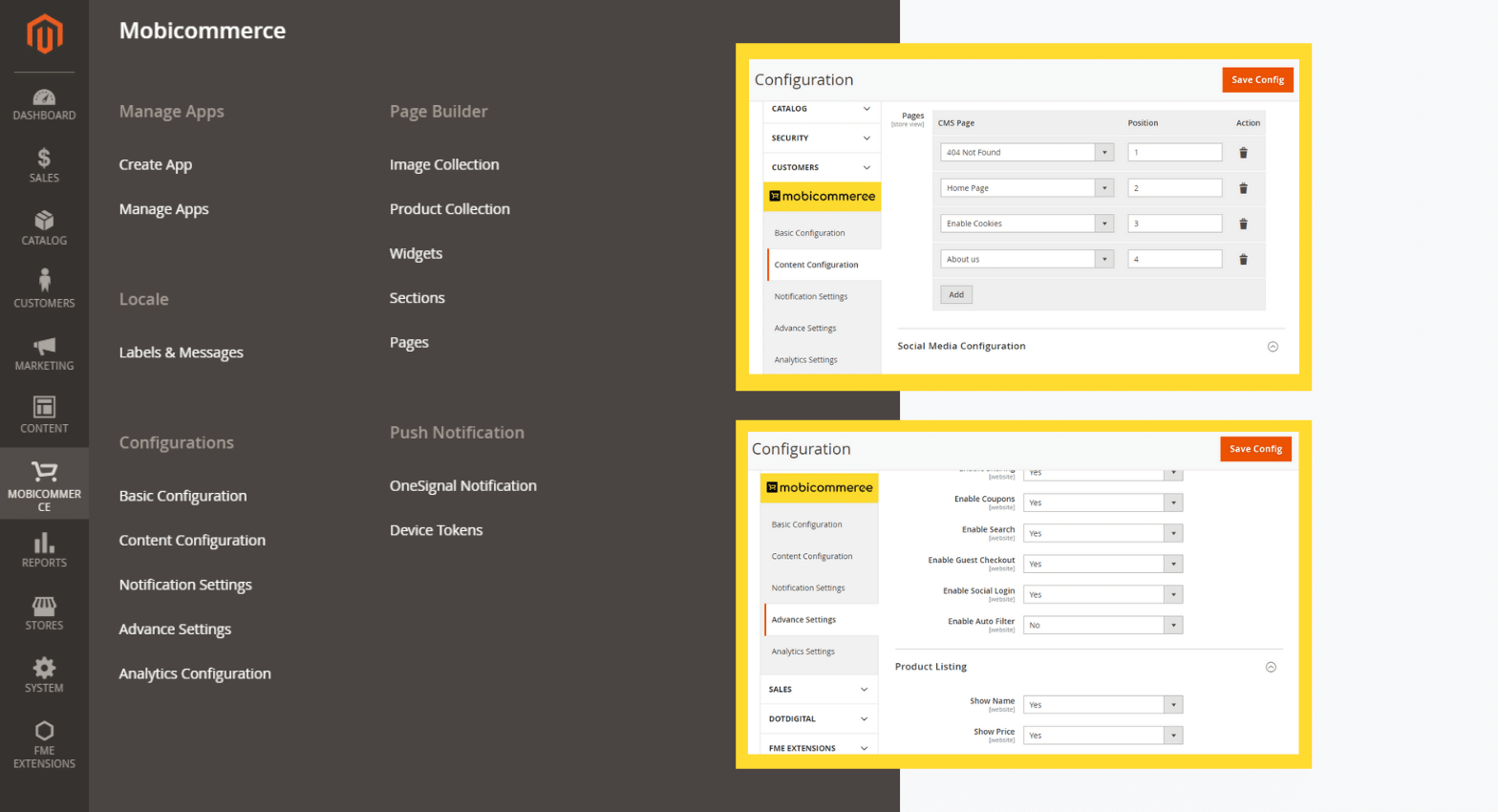 Implement high-end search capabilities such as product sliders on landing pages, QR codes, and product-specific filters.
View how the pages look on different browsers and devices in real-time. No page reloading is required.
Map different areas of a banner on the pages to different links. This is helpful when selling different products on the same banner.
Use the deep linking capability to show the most relevant products or catalogs on a specific page.
12. A storefront for a global customer base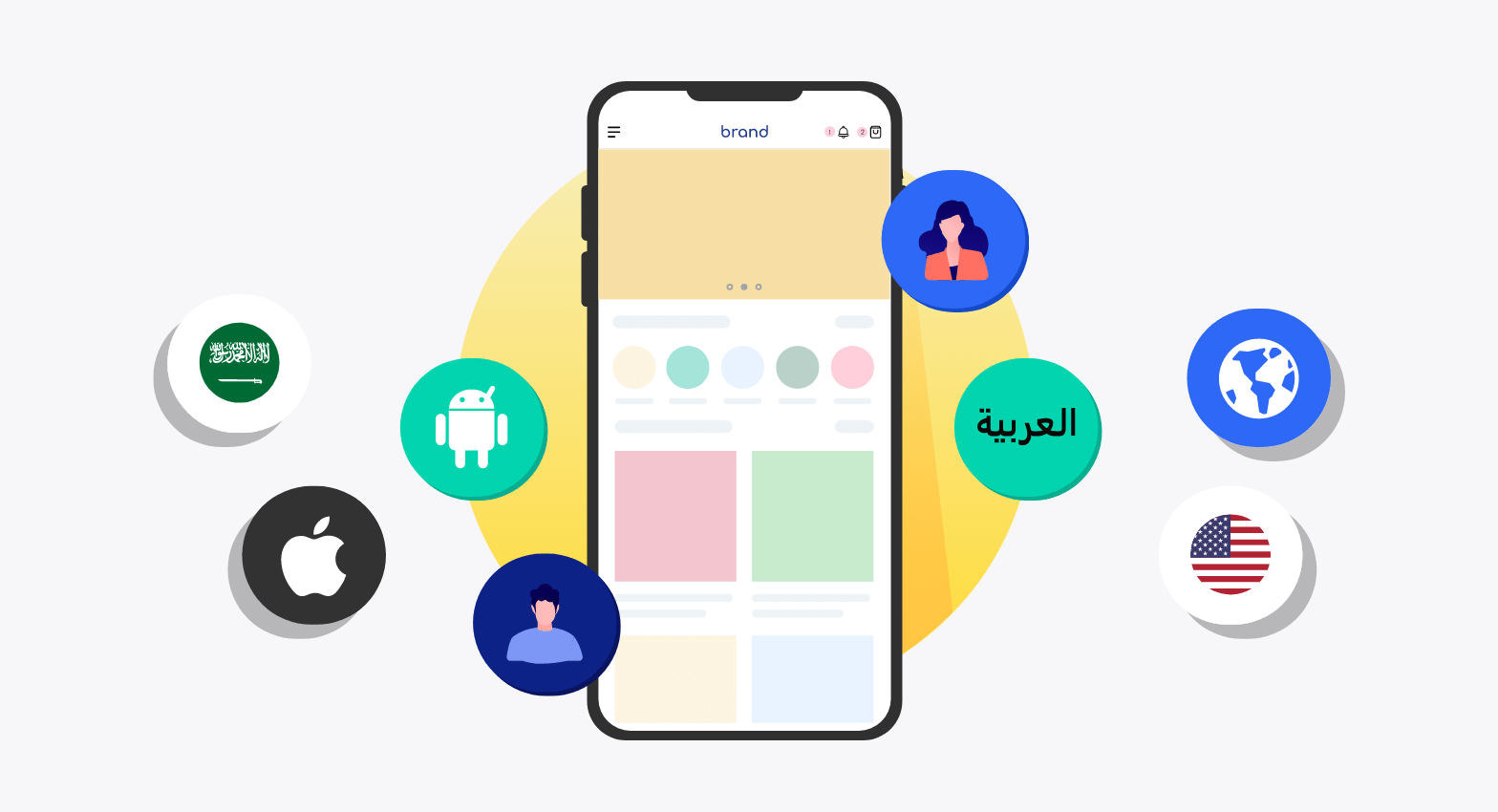 Offer different currencies to customers — regardless of their geographies.
Translate the storefront in multiple languages depending on the target audience.
Avail RTL-supported PWA and cater to Arabic, Persian, Hebrew-speaking customers.
13. Seamless mobile-focused usability for the admin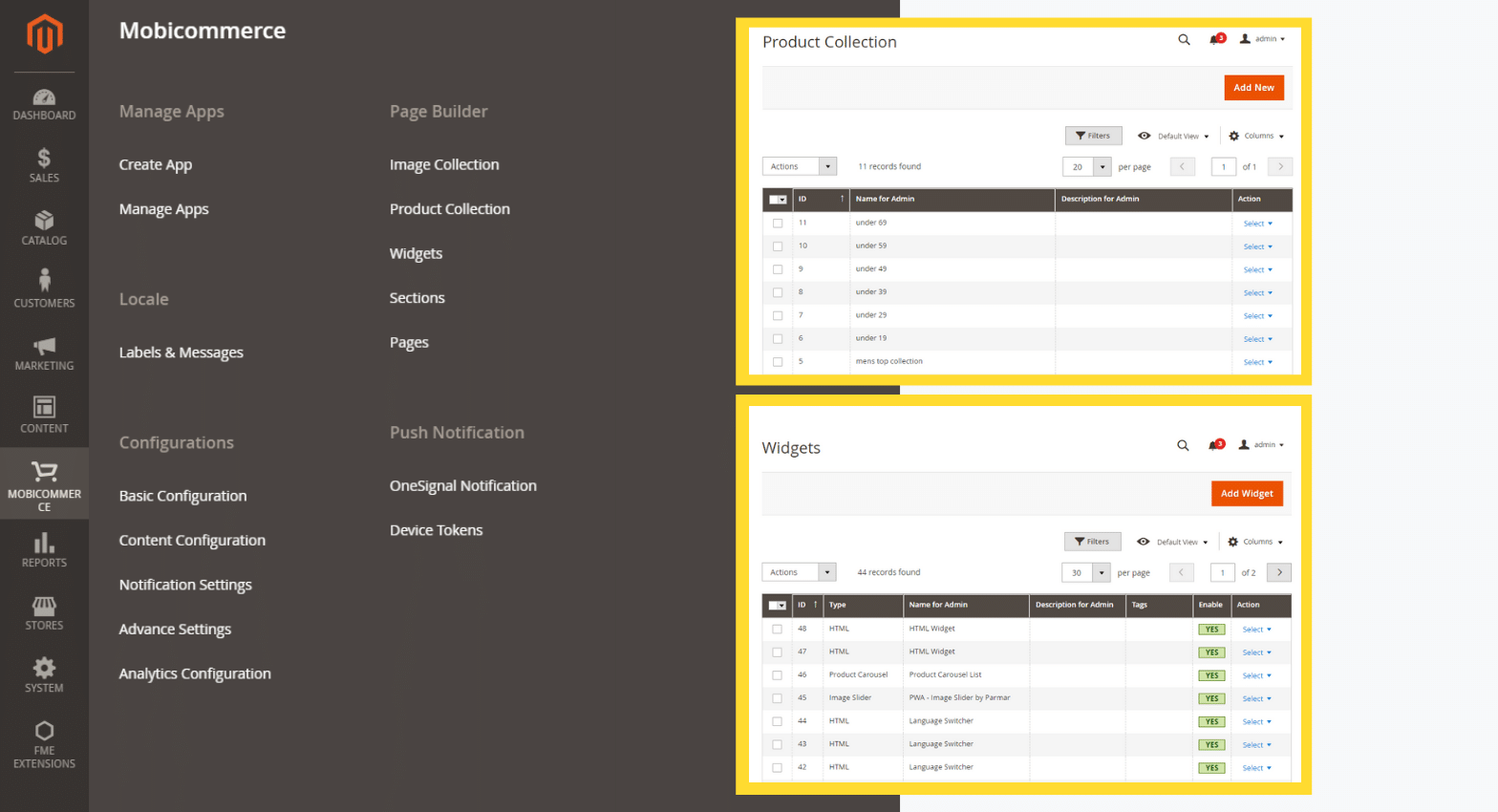 The new solution is now built using the Magento Native UI component that optimizes the admin experience.
The entire Magento extension codebase is written as per the Magento Coding Standard and validated against the Magento Provided Tool.
Access our Free Trial option
Try our PWA builder for free if you want to know how MobiCommerce changes how you conduct business on mobile and the web. If you like the experience, buy from us! Get started with your Free Trial today.