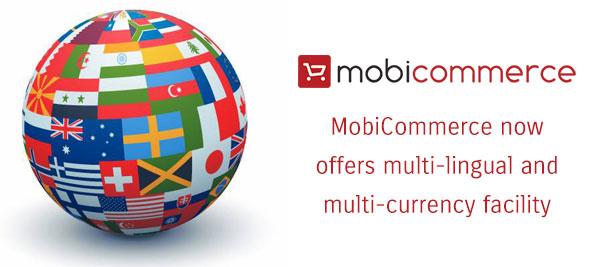 MobiCommerce recently enhanced its robust app builder to enhance the mobile shopping experience of the users. The enhancement includes multi store facility where users get the opportunity to browse through a store in their local language.
Multi language mobile app is a big win-win for the mobile store owner as it caters to shoppers globally. The multi lingual facility is ideal for those store owners who offer their ecommerce site in multiple languages allowing them to make payment in their local currency. The newly added feature allows users to track their order categorization and track their website traffic whether the order is through mobile shopping or through website; this helps them to plan their marketing activities.
These newly launched features leaves no scope of keeping your customers away from your online store. The localization app would give them the confidence and trust on your store. This enhancement is surely going to add value to the online store owners making their store accessible to non-English speaking countries.