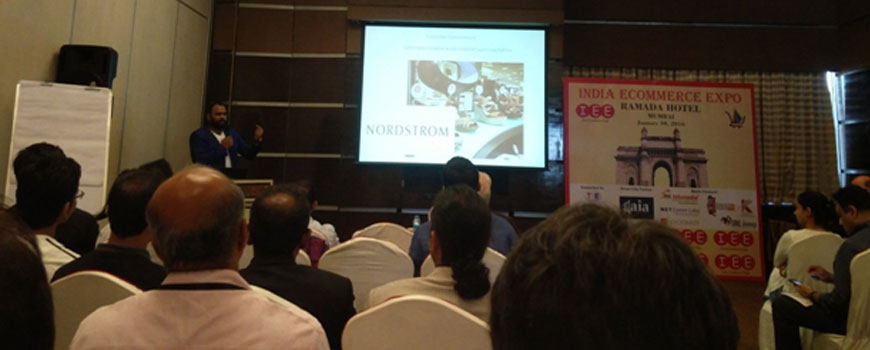 What can be better than weekend with industry peers !! It was great learning weekend in Mumbai with 500+ eCommerce industry people at IEE (India Ecommerce expo).
India Ecommerce Expo is the largest B2B Trade platform in the E-commerce space in India. This event showcases Ecommerce Ecosystem and facilitates business interaction+knowledge sharing.
There were great presentations and lots of idea exchanged there. To summarize, the key points from the show worth stealing are –
It's not online VS. Offline, its offline with online. Both presence are equally important
Importance of affiliate marketing
It's not degree with big b-schools or engineering collages that investor sees in startup, they see the spark in startup team, how idea is impacting quality of life of human being.
Entrepreneurs should not focus much on valuation; one should focus on the value proposition and business strategy as valuation will follow afterwards.
While discussing about the future of E-commerce industry in India, there were presentations unveiling the new technology trends and practices in the industry. Industry gurus also talked about business of some of the latest and innovative start-ups in the country.
It was worth attending session and wish to see more such expo, exhibitions and gatherings in future where exchange of ideas take place.