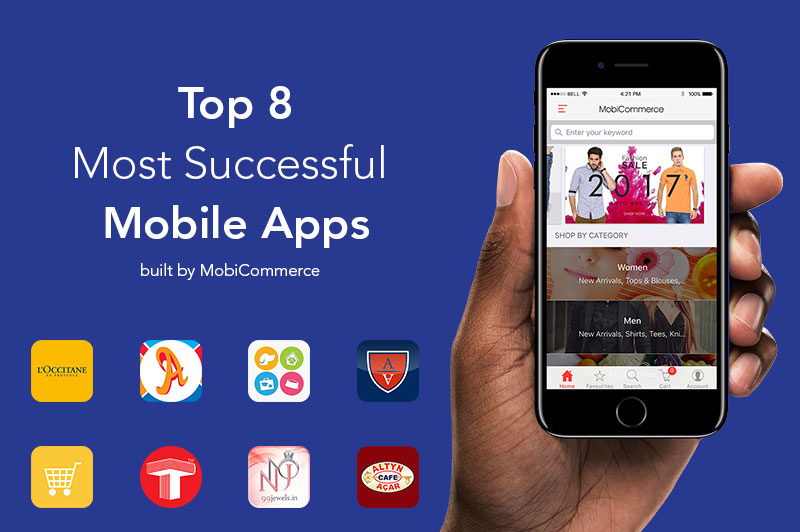 Globally there has been a remarkable growth in mobile users and app users. People prefer to do various tasks like searching, reading or shopping online, and now with apps in the picture usage of desktops and laptops has also reduced to a great extent. There has been an immense growth in the mobile app downloads worldwide. Where in 2016, it was 149.3 billion; it is expected to reach 197 billion in 2017. Even the revenue generated through apps has increased. In 2015 it was only $69.7 billion, in 2016 it increased to $88.3 Billion; by 2020 it is expected to reach to $188.9 billion.
"Understanding the importance of Mobile Apps, MobiCommerce works with a mission to create apps that will connect the customers and the shopkeeper."
The team works coherently towards developing mobile apps that will ease your day to day tasks and give you more returns on your investment. If you want your products to reach to the right customer, then you need to bring your business to the Mobile App. You might miss a lot of business if you don't have an app. We have created many apps and customers are really happy. Below the top 8 mobile apps that have the maximum download. Let's take a closer look at each of them.
#1. L'OCCITANE en Provence
#2. Target Publications
It covers a wide range of books for:
Pre-primary & Primary Books like story books, rhymes, alphabets, Marathi & Hindi books, activity books, etc.
School Books for SSC Maharashtra Board & CBSE School Section
Junior College books for Maharashtra Board for 12th Science & Commerce
Engineering Diploma Books
Entrance Exams Books for NEET UG (AIPMT), JEE Main, MHT-CET, MPSC, Maharashtra Police Bharti
E-Books for 10th Maharashtra Board, 12th Science, Commerce Maharashtra Board
General Books for Medical & Health Care, Animal & Nature
#3. My Pet Shop Online Shopping
#4. Auto Trends
#5. Altyn Acar
#6. Alvaro Moreno – Tienda Online
#7. 99jewels
#8. EzyGrocery.in
These were just a few of the successful mobile apps that we have listed above. To know more about the apps we have developed you can visit our portfolio on the website.