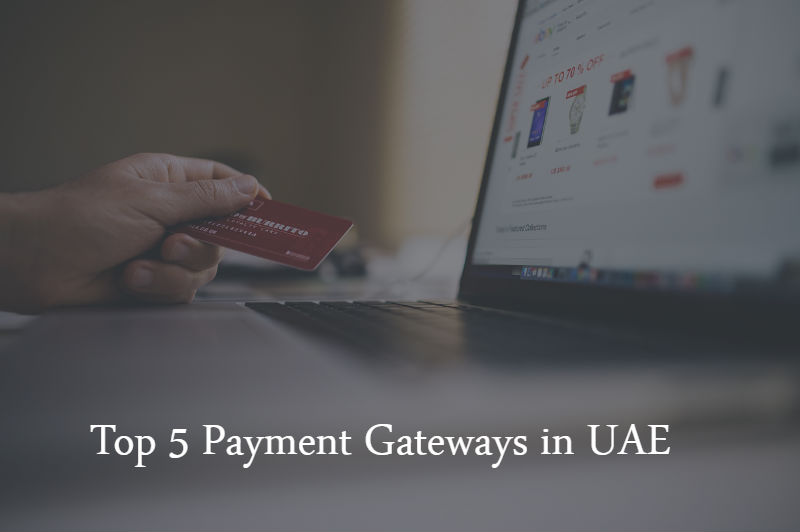 For any eCommerce business, a payment gateway is their gateway to success. Of course, it is a huge thing that a visitor explores your online store, add products to the shopping cart and reaches your payment gateway but the real happiness for any e-commerce mobile app or store owner lies in when the visitor actually buys the product and turns into a customer. Hence it can be said that the real success of an online business depends on the conversion rate.
Now, for the conversion rate to increase, it is important that customers buy things from your e-commerce portal. But unfortunately, it happens that a majority of potential customers abandon the shopping cart when it comes to the payment. Reason? Not enough trust in sharing their precious financial details. For them to make the purchase you must gain their trust first by providing them with a good payment gateway showing that it is safe, certified and how much you value their privacy.
By getting an efficient and secure payment gateway integrated by an online e-commerce store app builder in your portal, you will not only build trust in your customer's mind but will gain a reduction in the rate of abandoned carts. UAE is a shopping spree country and the e-commerce sales in it alone has reached approximately ten billion U.S. dollars in 2018. Nearly 135 e-commerce websites are operating in the UAE and 63% of them actually make online purchases. For such an e-commerce crazy nation, here are the tops 5 eCommerce payment gateways in UAE according to us. Before that, we are highlighting some factors to keep in mind while choosing the payment gateway.
Choosing the aptest and right Payment Gateway is very important for any online business. Take enough time to decide on which one to choose for your portal.
Factors to keep in mind while choosing the payment gateway
Security
The first and the foremost thing that customers look for when they make an online payment which cannot be compromised upon. You have to ensure that the payment gateway you have integrated on your portal is safe & secure. It should be able to protect all banks, cards and transactions details of the customers. It must have a 3D secure function.
Fees
A very important factor to discuss before you decide upon a payment gateway. Make sure with your online eCommerce store app creator that there are no hidden charges that will kill your profit later. Some gateways charge fees per transaction while others have a monthly subscription. Choose the one that best fits your budget.
Customer support
If you are providing 24/7 support for your online store, then why not a customer support for payment gateways too? Ensure a payment gateway with good customer support that can solve the queries of your customers instantly over a call or via email.
Multi-Currency Support
It is very important that your payment gateway support multiple currencies in online business. There is a possibility of a global demand for the product, so if you have multiple currency options, taking payments will never be a problem. Moreover, you can then extend your reach globally.
Now let us focus on the main point and these are the top 5 payment gateways in UAE.
Top 5 Payment Gateways in UAE
#1. TELR
Telr is a very famous payment gateway in UAE. Initially, known to people as Innovative Payments, it was later acquired by Telr in 2014. Telr now supports people in more than 120 countries and the unique part about it is that it offers its services even to the growing or developing countries like Indonesia and others. It has 3 levels of account Entry, Small & Medium, each having its upfront payment to start with Telr for e-commerce merchants of
AED 349/Year, AED 99/Year+ Transaction charges, and AED 49/year + transaction charges respectively. You can also opt to go for the monthly subscription to begin with. Check it now on Telr.
#2. PAYFORT
One of the most widely used payment gateways in UAE, PayFort, comes with no setup fee or monthly charges for the starter packages. All you need is to pay a small amount of
$27 per month for the mid-tier account. Even Its commission rates are very low like 2.99% & 2.65%. After having collaborated with SOUQ.com, a giant in e-commerce trade in UAE, it launched its card-on-delivery (COD) services. Payfort also made it easier for delivery agents to process the major cards using the mobile card machines allotted to them. Check it now on Payfort.
#3. CCAVENUE
Originated in India, CCAvenue has become a popular and most preferred payment gateway in UAE today for people engaged in the e-commerce trade. Although they have a
zero setup fee, there is a huge monthly fee of $54.45 with an additional cost of 3% for every transaction.
It is definitely an expensive option, but then there are some free services that you will get along with them such as fraud prevention and 24/7 on-call support. Check it now on CCAvenue.
.
#4. CHECKOUT
Checkout has been providing its services since 2010, but it was made available to UAE in 2014. With a charge of $500 as a one-time setup fee, Checkout also charges 0.95 % + 2 cents per transactions for all European cards and 2.90% + 20 cents for non-European Cards.
It accepts all credit cards across the globe and offers PCI Compliance, Merchant Account and 100+ popular carts which you can rarely find in other payment gateways. And guess what, it supports 87 currencies and 15 languages. Check it now on Checkout.
.
#5. 2CHECKOUT
2Checkout extends your global reach as it is available to merchants in over 211 countries. Along with full PCI-compliance, it offers a Merchant Account and100+popular carts and supports 87 currencies & 15 languages.
With its CVV Check & 300+ rules along with address verification, it ensures to give you high quality fraud protection. It is transaction based and charges 3.9% + 45¢ as transaction rate.
Check it now on 2Checkout.
.
Conclusion
We hope you enjoyed our list of top 5 Payment gateways in UAE which are among the best and most used ones. However, there are some few other good options available which you can explore if you want. Just keep in mind that a payment gateway is a very important feature for an e-commerce website. Hence, while choosing a payment gateway for your online portal, evaluate all the aspect and choose the one that best suits you.