It's really important today to integrate technology with a Salon to embrace changes and innovation in the industry. Customers are now quite a tech-savvy to make your salon services easily accessible to them a beauty salon mobile app is extremely crucial. One cannot ignore the fact that today your salon must possess a beauty salon app as consumers today would first google your salon before paying a visit like in the day of old. Having a decent online presence would definitely work in building prestige for your brand. Next comes in the convenience of interacting with your salon and mobile apps cannot be beaten in their portability as well as versatility with minimum clutter but an immersive experience. Additionally, it has become essential for Beauty Salons to provide an enterprise mobility solution to their Admin and Staff to even out the everyday working and Salon appointments.
1. Mobile Reservation
Image Source: https://fm.cnbc.com/applications/cnbc.com
It's a very well known discomfort to the salon owners, to handle appointments via calls. Add to it the added hassle of keeping a separate caller to manage the bookings, fixing stylists, and so on. Mobile reservation gives you.
the facility to implement an upfront commitment fee when booking an appointment
Manage your appointments efficiently with a beautiful built in calendar.
Provide your customers with email alerts, notification informing them of their scheduled appointments
Offer the customers a convenient way of managing the appointments booked by them, i.e canceling one or rescheduling one, etc.
Save time as compared to traditional over the call bookings and thus handle more customers and also increasing the likelihood of repeat customers manifold.
2. Loyalty Cards
Image Source:sappsuma.blob.core.windows.net
Rewards are coveted by everyone, irrespective of any criteria. and that could be the tool of difference in successful repeating of customers. A simple reward program of membership points that offers them points on their regular visits which they can use to avail free salon sessions. You can implement your own mobile version of a traditional stamp card for building brand. Your app can have a separate section where users can maintain their coupon activities. Develop several levels of perks to better reward your customers and also keep them engaged in regular appointments. Have increased consumer loyalty on account of constant incentive increments.
Recommended blog Impact of Online Reviews on Business Branding and Sales
3. Push Notification
Image Source:daks2k3a4ib2z.cloudfront.net
"Out of sight, out of mind" isn't a saying without base. To be relevant and constantly in your customers active thought process, you need to stay in touch with them. This is where push notification comes into play. You can target specific users and locations with radial and geofencing technologies just from the lock screen of your customer's smartphone without them even needing to log on to the app. In addition to this you can also provide the customers with updates easily and relevant information regarding the salon or their appointments. You can engage clients far more frequently with push notifications as compared to any other means of promotion.
4.Mobile Payments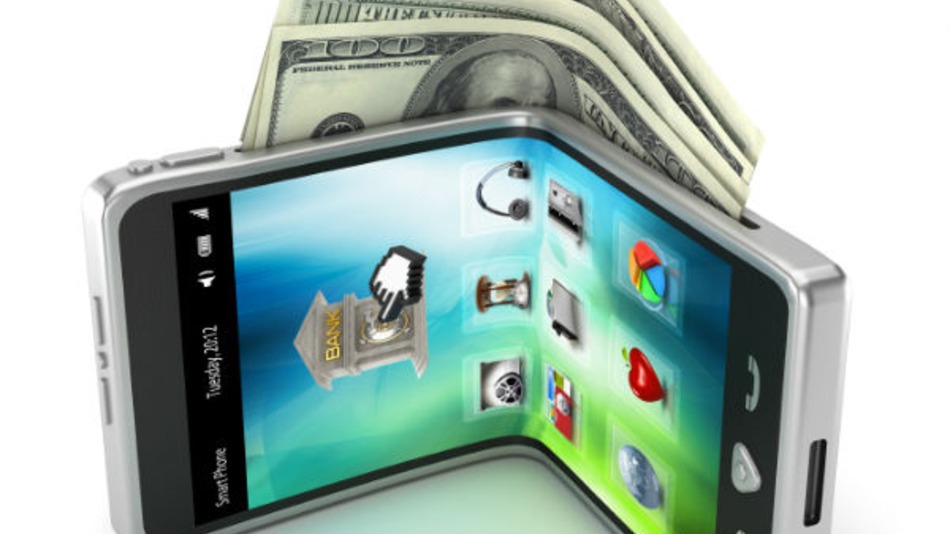 http://www.geomarketing.com/wp-content/uploads
There are quite a few benefits of offering your customers the option of mobile payments. You save the hassle of a separate book keeping for client appointments. Not only does it bring convenience to you but also your customers have the option of a simple and fast way of payment. Some beauty salon app builders also provide the salon owners with a convenient app extension to simplistically handle their consumer transactions. The amount can be easily transacted to your business account via integrated payment services like Paypal. Increased convenience of payment leads to rise in customer loyalty and builds customer faith. It also leads to increase in sales
5) To Accumulate Rich Data on Customers
Every consumer today is looking for a more and more personalized experience. The beauty industry is strictly governed by personalization. Consumers look for beauty service providers who know and understand their preferences and their needs. They seek beauty salons that provide personalized grooming crafted specifically for them. For a salon this can be done only if it has a database holding the psychographic data of a rich demographic that helps them grasp customer preferences and behavior. With the help of enterprise mobility solutions, you can collect Customers information, and subsequently use it to offer them better services and products in accordance with their requirements, also push deals of promotional value and discounts which might be of their interest.
6) To Increase your Bottom Line and Profits
Your salon's presence on a mobile or even any web platform can boost your revenue. You can witness increase customer influx on account of easy and convenient access to salon services. Your salon's bottom line profits are bound to surge with increased brand loyalty, customer retention, awareness, more personalized beauty services and a free flowing communication with your consumer.
Summary
Women spend about $3,756 a year on their beautification and enhancing their appearance in salons with products, states a study by Groupon. And this poses a potentially huge market to target. For the owners of the beauty salons it's time to make the most of the opportunity, get your own salon app via a salon app builder. Nothing beats going live in your own app. As of now, apps contribute over $40 billion to the industry – that's a staggering figure. App based businesses are expanding with a remarkable success!