People everywhere will be preaching about the goodness of having a mobile app for your business. Every business today has an app. Talk about grocery stores, vegetable& fruits stores, apparels, flower shop, etc. all have apps to ease their and their customers' life. It has not only proved beneficial but has given them greater ROI.
Mobile usage is increasing rigorously. The graph below will tell you the revenue generated through a mobile app in 2015, 2016, and 2020. In 2015, where it was the only US $69.7 billion, in 2016 it was US $88.3 Billion but by 2020 it is expected to reach US$ 188.9 Dollars.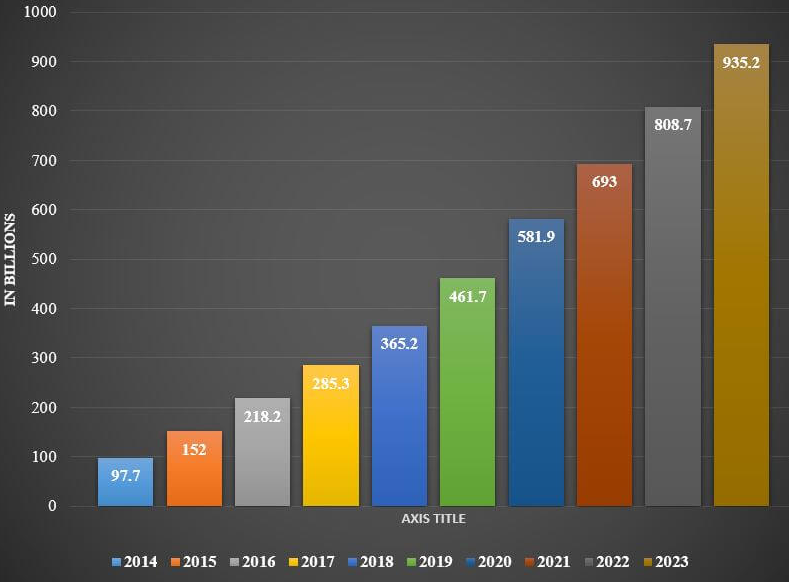 Well, now that you know more people are using mobile apps you also need to know how many people use a Smartphone for Restaurant Mobile App.
There are many apps already in the market for various businesses. Businesses have started doing well and it's recommended that all have an app for their business. You can run your business on the go too.  There are many reasons why an app is important. Let us look at what Statista's survey has to say for the same: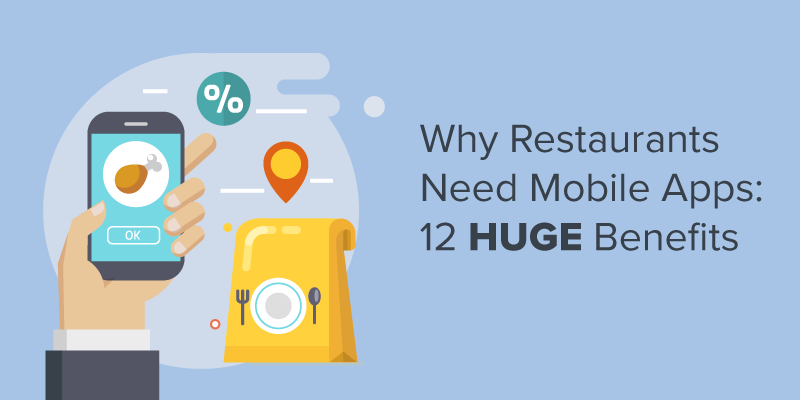 They found out that 46.1 % used a restaurant app to check its hours of operation. 38.2% search for deal or offers, 30% order food online 23.8% make reservation through the app. Therefore, apps for restaurants are very important.
Top 5 Reasons Why Your Restaurant Needs a Mobile App
Increases Bookings
A restaurant's KPI (Key Performance Indicator)is depends entirely on number of customers who have been served their food or have ordered take away or home delivery. Now, you know that 30% are already ordering online and with an app things will be faster. The usage of apps and mobile is only going to increase. Despite using smartphones people prefer to use apps rather than calling for placing orders. Your KPI can increase largely if you launch an app for your restaurant business. You can use Push Notifications to confirm the booking in case you do not want to hire someone specially to make calls for confirmation on bookings.
Increases Customer Loyalty
Keeping an old customer retained is much cheaper than acquiring new ones. That is why it is important to keep an eye on your loyal customers and offer them with coupons and discounts from time-to-time. This is how some food joints increased their sales using the loyalty programs.
Loyalty programs become the top motivators that make customers spend more, and offering loyalty programs through the mobile app is easier and convenient to both you and the customer.
Helps Boost your Brand
All restaurants prime focus is to increase the brand awareness and let more people know about them. In addition, having a mobile app from where they can order, book a table for 2 or more and check the menu will increase your restaurant's brand awareness. Therefore, yes a mobile is important for the growth and popularity of any restaurant. When planning to develop an app keep the following points in mind:
You should have a unique logo and icon for your restaurant that catches the eye of your customer and they can immediately connect to it.
The color scheme and the design itself should be same in the entire app and your other branding activities.
Check other apps logo and designs and compare to what you have created. Will it make you stand out and be noticeable among the others?
Do not clutter your icon by using words.
Location based Tracking
With location based tracking enabled in the app, you can track the correct address of the customers and make sure to deliver in time. You can also use locations to send deals for specific locations luring them into a meal for a specific time and specific location. This will fetch you more customers and you will always be correct and even your customers will get to the right restaurant with the location details.
Better Payment Methods
There are times when customers come to take the orders from the restaurant but have placed the order through the app or online. Many do not turn up because they have to stand in lines to make the payment. When you are allowing them to place the order from the app, why not allow them to make the payment. This will ease your work and the customers will find it easy to make payments and will not have to wait to pick their order. Giving them multiple options for payments in the app itself is beneficial.
You must have faced issues where they place the order and do not come to pick it, with taking in app payments; they will never leave the order and will come to pick it. It saves time and keeps your restaurant clear.
MobiCommerce Restaurant's Turnkey Solutions
Where you have only thought about an app, how about having a website, web app, mobile app, and a Facebook store altogether? However, MobiCommerce has the right restaurant turnkey solutions for you where they provide each of these to you. You do not have an app, do not worry we help to set-up all the four for you. It supports both Magento & PrestaShop eCommerce Platforms. We help to bring your offline business online.
The Turnkey Solution consists of an E-commerce Website, Mobile App, Web App, and Facebook Store. Let us take a closer look at each of them.
Mobile App
You can take your restaurant business on the mobile through your own Mobile App that is fully synced with your online store. We offer eCommerce apps for iOS and Android both. It has 200+ features, easy to configure and fully customizable from the back end.
Web App
This web app is for the mobile browsers. Some customers will browse for your restaurant through their mobile phones to check for coupons & offers. Hence, it is important to have a mobile friendly website that comes with intelligent caching and gives you an interactive user experience. They can order with ease and check the menu without any image distortion.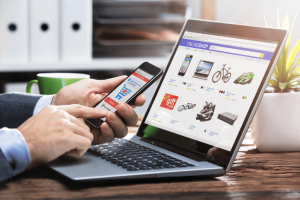 Feature Rich Website
The website that we create for your restaurant comes with unique themes to match your restaurant's brand /ambience/theme and is fully responsive. It is an SEO friendly website and optimized for fast loading thus saving a lot of time.
Facebook Store
Over 80% of the world's population is on Facebook and sell their products there. We integrate your restaurant's website with your Facebook page. It replicates your restaurant store on FB Page, has multiple payments Gateway Integration with easy check out process. You can now customize your restaurant's menu catalogue and put up for sale directly from your Page.
Conclusion
With technology, moving fast in all sectors it has seeped into the food and restaurant sector too. Having a mobile app not only eases your work but it also helps to boost your brand and increase your sales. It connects you and the customers well and makes sure that you are offering them the best services. Therefore, an app for a restaurant is very important.