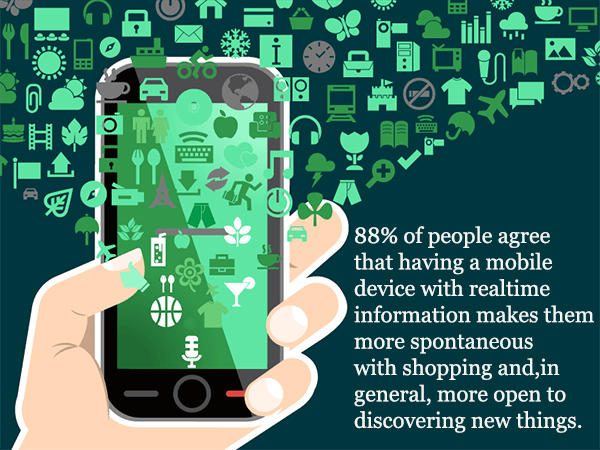 Festive holidays are arriving and so is the sales season. While we think of sales the hottest trend is mobile commerce in 2014, experts have noticed an increase of $114 billion in mobile sales volume.
With the boom in mobile usage especially people using smart phones, no doubt people's preferred mode of communication has become mobile be it emails, text messages, video calling or online shopping. Mobile's being smart enough provides all the required facilities to a user which a user looks for in day to day life and shopping is not an exception. Experts have noticed a huge increase in sales via mobile which is predicted to go year over year.
Now this proves to be alarming for those web store owners who do not have a mobile App for their web store yet. It has also been noticed that people who purchase online via desktop tend to look for a mobile App which is handy, easy to use and does not a user to be available at one place. mCommerce sites mobilize a buyers purchasing experience.
Advantages of a Mobile App for your eCommerce business:
Mobile Apps do not take much of the loading time as compared to the websites which includes heavy files. Mobile Site and Mobile Apps beat the loading time by reducing it to 40%. Ultimately leads to happy buyers which enable them to shop quickly, these happy customers would want to use the App again and again.
Responsive and mobile site theme is only the theme for your website, the mobile site and App functions only if your site is live. Hence if your existing web-store is secure your mobile site will definitely be secured.
Building a mobile App and a Responsive website will definitely boost up your business as it opens up opportunity for mobile users to shop quickly.
All the required features are readily available which a user may look for which surfing through a desktop site.
Hence the studies so far suggest that going mobile is the sensible decision for any webstore owner this holiday season to boost up sales!